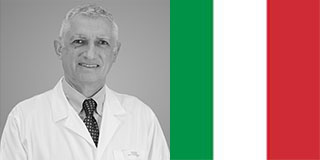 Ahmad Kantar
Head of Pediatric Asthma and Cough Center at Gruppo San Donato.
More..
He is a member of prestigious national scientific societies such as the Italian Society of Pediatrics (SIP), the Italian Society of Pediatric Allergology and Immunology (SIAIP), as well as of international scientific societies such as the American Thoracic Society (ATS), the European Respiratory Society (ERS) and the European Academy of Allergology and Clinical Immunology (EAACI).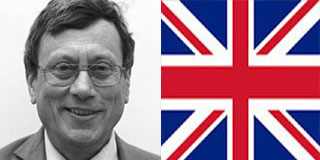 Andrew Bush
Professor of Paediatrics and Paediatric Respirology, National Heart and Lung Institute.
Consultant Paediatric Chest Physician, Royal Brompton Hospital . 
More..
Director, Centre for Paediatrics and Child Health, Imperial College.
Professor of Paediatrics and Paediatric Respirology, National Heart and Lung Institute.
Consultant Paediatric Chest Physician, Royal Brompton Hospital . 
 His research interests include the invasive and non-invasive measurement of airway inflammation in children, in particular the use of endobronchial biopsy in the management of severe asthma, and also respiratory mass spectrometry. He has raised more than £90 million in peer review grants and donations with my collaborators. He has supervised 48 MD and PhD degrees, authored more than 650 papers in peer review journals, and written more than 120 chapters in books and monographs. I co-edited the 7th – 9th Editions of Kendig's Disorders of the Respiratory Tract in Children. He has been Head of the Paediatric Assembly of the European Respiratory Society. He was the Joint Editor in Chief of Thorax, then the 2nd ranked chest journal in the world, and top-ranked outside North America, the first paediatrician to hold this post; He is Deputy Editor of the American Journal of Respiratory and Critical Care Medicine in 2022. Currently He is Guidelines Director of the European Respiratory Society, having previously chaired the Publications Committee. He is an emeritus NIHR Senior Investigator, and Chief Investigator in a £4.64 million Wellcome Strategic Award. Most importantly, He has the six greatest grandchildren in the world, Dylan and Jack (both in South Africa, where a colleague unkindly but accurately described me as Professor of Wine, Cricket and Grandchildren at the University of Cape Town), Oscar and his twin siblings Aya and Fletcher in London, and Lydia in Bristol.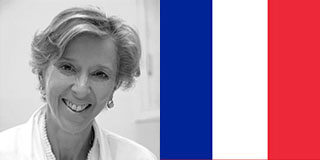 Brigitte Fauroux
More..
Professor in pediatrics and head of a pediatric noninvasive ventilation and sleep unit and a respiratory physiology laboratory in Necker university hospital in Paris, France. She is a pediatric pulmonologist and her main interests are sleep-disordered breathing, noninvasive ventilation, chronic respiratory insufficiency, the evaluation of the work of breathing and respiratory muscle capacity in a wide range of pediatric disorders. She has published more than 230 international papers.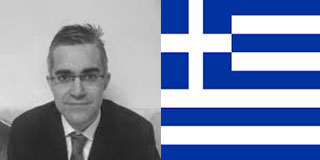 Dimos Gidaris
Paediatrician -Paediatric Pulmonologist – ( Senior Lecturer )
More..
Dr Dimos GIDARIS, MRCPCH, MRCPE, PhD, European Diploma in Pediatric Respiratory Medicine
He graduated from Aristotle University of Thessaloniki and completed his training in Pediatrics and Pediatric Pulmonology in Greece & the UK. He obtained MRCPCH in 2003 and his PhD in 2008 (Aristotle University of Thessaloniki). He was awarded the European Diploma in Pediatric Respiratory Medicine in 2011. He has served as an adjuvant lecturer at Aristotle University of Thessaloniki and as a Senior lecturer at the University of Nicosia Medical School. He is currently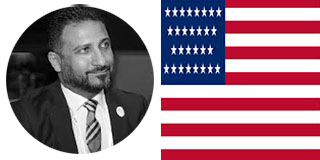 Eslam El baroudy
Consultant of Pediatrics at Sheikh Khalifa Medical City (SKMC)
More..
is Professor and Consultant of Pediatrics at
faculty of Medicine,
Cairo University, currently, works at Sheikh Khalifa Medical City
(SKMC), Abu Dhabi, UAE where he runs the Feeding Clinic and
attends to children and babies with feeding difficulties, failure to
thrive & nutritional behavioural disorders.
Dr. El-Baroudy is a graduate of Cairo University where he obtained
his Master degree (M.Sc.) and Doctorate of Medicine (M.D.) "
degree
in General Paediatrics,
also he obtained his Paediatric Fellowship from the Royal College
of Paediatrics and Child
Health (FRCPCH), London (UK). Dr. El-Baroudy is an International
Member of the American
Academy of Paediatrics (AAP) and he is an International board
certified lactation consultant (IBCLC). Also he is an international
instructor of the Pediatric Fundamentals
Critical Care Support (PFCCS) course accredited by the American
Society of Critical Care Medicine (ASCCM). In addition to his long
experience dealing with feeding and nutritional
problems, he has an interest in Vaccinations, Infections, Antibiotics,
diagnosis and
management of Gl functional disorders, allergic and asthmatic
patients and a special
interest in renal diseases especially of the metabolic nature and he
has published in all
these aspects in reputable journals. Finally, Dr. Eslam ElBaroudy is
the founder and the
President of the Annual International Pediatric Summit Congress
(IPS) & Chairman of the e-learning series of Virtual Pediatric Essentials (VIPES)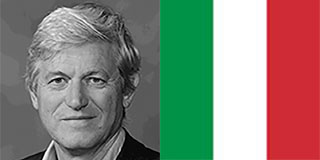 Fabio Midulla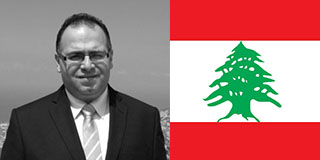 Joseph El-Mir
Professor of Physical therapy
More..
Graduated from Lebanese German University, Department of Physical Therapy in 1993. Doctor of Physical Therapy and lecturer at the Physical therapy institute, Faculty of Medicine, University of Saint-Joseph – Beirut. Specialized in the field of Respiratory Care from Hospice Civils de Lyon (HCL). Head of Respiratory Care Unit at SESOBEL since 1999. A Founder and is currently the Secretary General of the Lebanese Association for Neuromuscular Diseases (LAN). He Holds a Master degree in research from University of Saint-Joseph – Beirut and he is the author & supervisor of several national studies in the field of respiratory care. More than 18 years of experience in respiratory care for children. He has been a speaker in a lot of national and international congresses.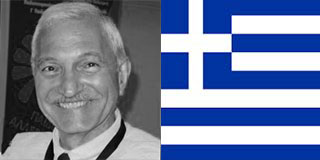 Kostas Priftis
Professor in Pediatrics-Pediatric Pulmonology
More..
 MD is Professor in Pediatrics-Pediatric Pulmonology, at the National & Kapodistrian University of Athens (NKUA) Medical School, Greece. Graduated from the Medical School of the Aristotle University of Thessaloniki (1976), defended his PhD thesis at the NKUA (1982), and completed his research fellowship in Pediatric Respiratory Medicine at the Children's Respiratory Unit, University of Nottingham Medical School, UK (1989). His research focuses on childhood asthma, bronchology and allergy. He has authored more than 200 scientific publications in peer reviewed international journals (h-index 56), edited 8 books and special issues (in English) and his work has received over 10,800 citations (Google Scholar). He has Founded the two-year Master Program in Pedatric Respiratory Medicine of NKUA Medical School.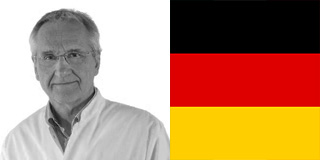 Matthias Griese
Childhood interstitial lung diseases – recent advances in systematic diagnosis and treatment
More..
Professor of Pediatrics and Head of the Pediatric Pneumonlogy, Cystic Fibrosis and Rare Lung Disease Center at the Universities Children´s Hospital Munich.
Focus clinical work: in and outpatient treatment of patients with rare lung diseases.
Focus research: clinical and translational studies on the genetic and biochemical causes, and diagnostic and therapeutic interventions in children with rare lung diseases. His special focus is on diffuse parenchymal lung diseases (DPLD/ILD) and pulmonary alveolar proteinosis.
His life-long carrer is devoted rare lung diseases with >330 pubmed publications in this area.
Initiator and director of the pediatric lung register for rare lung diseases foundation which holds research projects such as the European Management Platform for Childhood Interstitial Lung Disease
Supervisor and teacher of many MD and PhD students, invited speaker at numerous medical and scientific congresses and meetings.
Committed to the Society for Pediatric Pneumology, the European Respiratory Society, other international respiratory societies
Awards: Johannes Wenner Award, Curt Dehner Award, twice the Windorfer Award, and the ERS award for rare pulmonary diseases.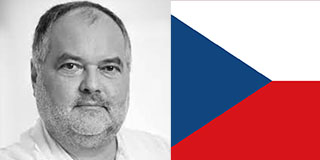 Petr Pohunek
More..
Head Division of Pediatric Respiratory Diseases, Pediatric Department, 2nd Faculty of Medicine, Charles University and University Hospital Motol, Prague, Czech Republic. A Chairman of the Czech Society for Pediatric Pulmonology. A Chairman of the Pediatric Assembly of the European Respiratory Society. Main research interest: Pediatric Asthma; Primary ciliary dyskinesia; Pediatric chronic respiratory diseases.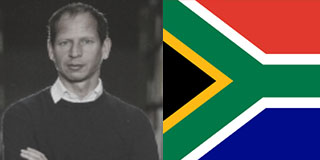 Pierre Goussard
More..
full professor in the Department of Paediatrics and Child Heath at Stellenbosch University, and the Head of Clinical Units: Paediatric Pulmonology and Paediatric Intensive Care at Tygerberg Hospital. He is also the chair of the Tygerberg Hospital Children's Trust. Tygerberg Hospital acts as a referral centre for complicated cases including disease like Tuberculosis, HIV, complicated pneumonia as well as complicated airway pathology and congenital lesions. He is a highly skilled and very experienced paediatric bronchoscopist, seeing 350 cases per year which includes flexible bronchoscopes and rigid bronchoscopes. He also does a large number of different interventional procedures. Together with European experts, Prof Goussard introduced the development of novel bronchoscopic diagnostic and therapeutic methods for diseases like pulmonary tuberculosis. He is a National Research Foundation (NRF) rated researcher, which includes research in airway disease due to tuberculosis and as well as new diagnostic methods using BAL in tuberculosis. He completed his PhD and has published 166 peer reviewed articles and a number of book chapters. He serves on the International Advisory Board of the annual International Congress on Pediatric Pulmonology (CIPP), as faculty member of the European Respiratory Society (ERS) Skills course in paediatric bronchoscopy and Co-Chair of the annual Here Be Lungs Conference. He serves on the editorial board of the Pediatric Respiratory Journal and African Journal of Thoracic and Critical Care Medicine.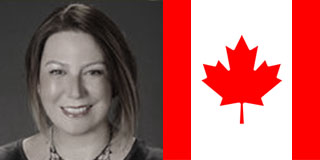 Refika Ersu
More..
Dr Refika is a Professor Doctor at University of Ottawa, and University of Marmara.
A Pediatric Respirologist at Children's Hospital of Ottawa.
Division of Pediatric Pulmonology, Research Associate at Royal Brompton and Harefield           NHS Foundation Trust.
Fellowship at Children's Hospital Los Angeles.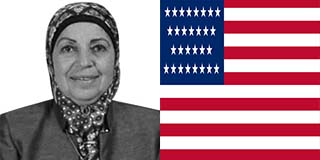 Samya Nasr
More..
A pediatric pulmonologist in Ann Arbor, Michigan and is affiliated with multiple hospitals in the area, including Hurley Medical Center and University of Michigan Hospitals and Health Centers. She received her medical degree from other and has been in practice for 38 years. She is one of 2 doctors at Hurley Medical Center and one of 8 at University of Michigan Hospitals and Health 0Centers, who specialize in Pediatric Pulmonology. She has been focused on clinical research in cystic fibrosis. Through her work, patients at the University of Michigan are among the first to receive new treatments for CF. She is a holder of a Cystic Fibrosis Foundation-sponsored "Therapeutics Development Center" grant.