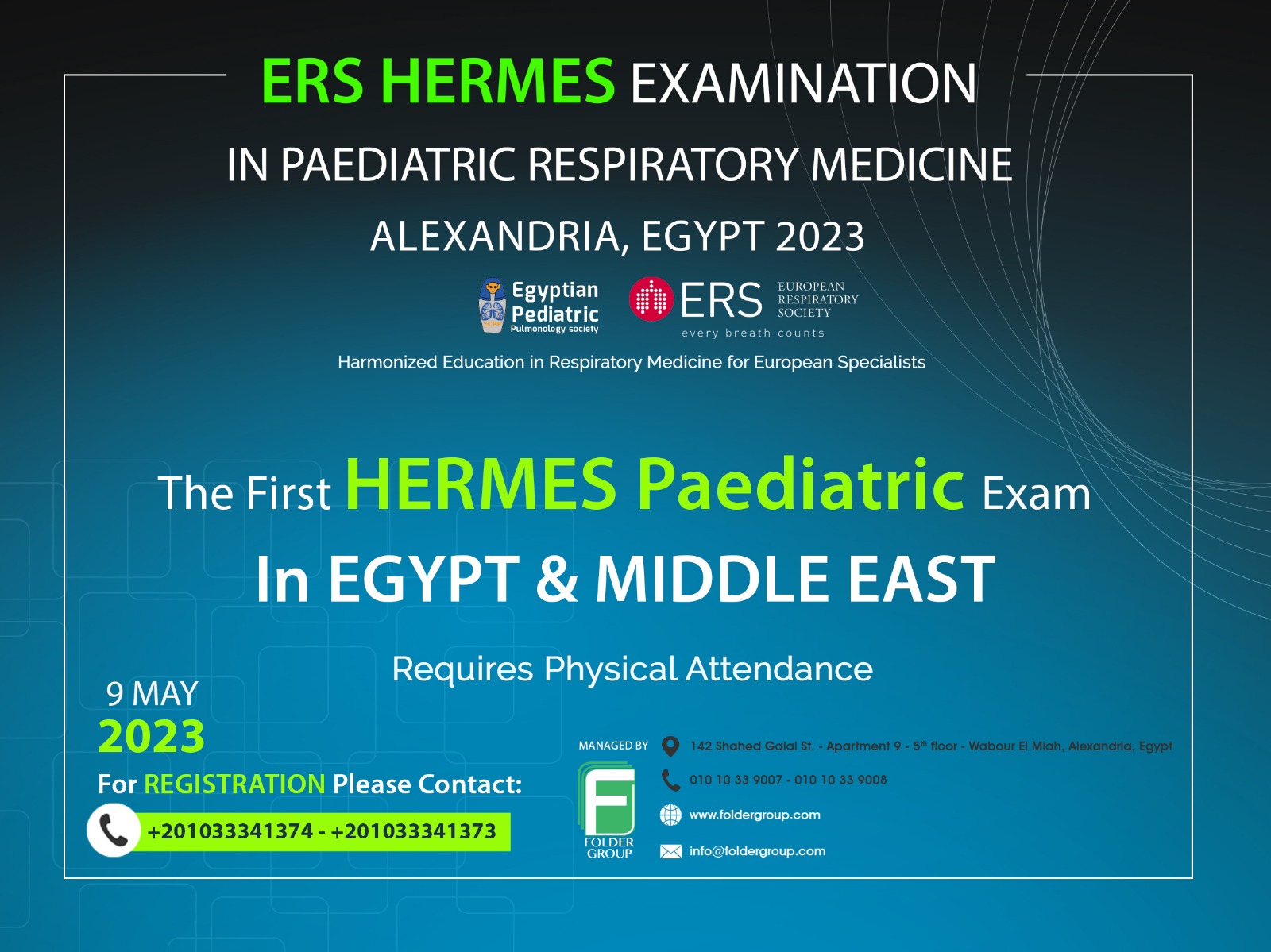 An unprecedented event!! We're gladly announcing that registration doors are FINALLY open NOW to the First PEDIATRIC RESPIRATORY HERMES Exam in Egypt and The Middle East would be held on the 9th of May 2023 taking place during the activities of the annual conference #ECPP2023 held in the city of beauty Alexandria, Egypt.
Register and submit you info here👇
All thanks to the collaboration between the "European Respiratory Society (ERS)" and the "Egyptian Pediatric Pulmonology Society (EPPS)" hand in hand to open and create new opportunities.
Make sure to reserve your place.📋
You can find the eligibility criteria, kindly check it.